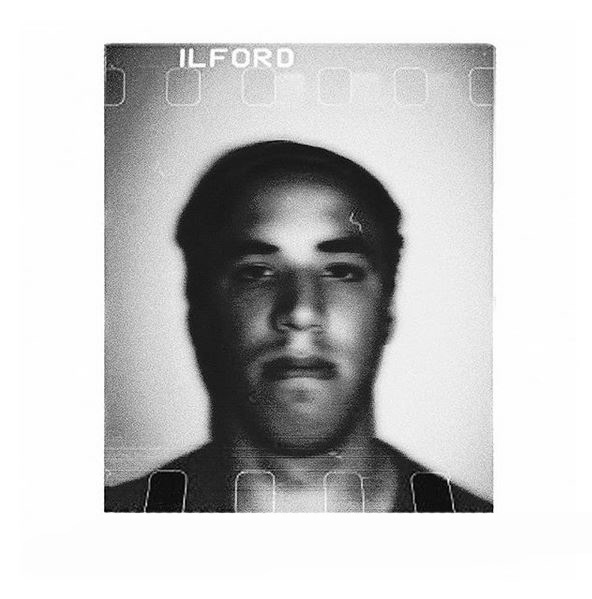 Danilo Cicero was born in the city of Avellaneda, Buenos Aires, in 1999. He creates digital and analog artworks since 2014, he is an artist with a clear autonomous and self-taught trajectory. With 23 years of age, he worked with national and international artists of great importance. Currently, he develops his art through digital design, although he is interested in everything related to visual art. He works with an aesthetic very marked by his style, but also very versatile, being able to carry out various projects and commissions with ease.

In July 2021, in the context of the COVID-19 pandemic, he delved into crypto-art occupying much of his time, the personal works he created to post on Instagram he began to publish as NFT, specifically collage pieces. Collage, both digital and analog, was always present in his works. In recent years, his work has opted for this discipline with great dedication. He finds in collage the possibility of taking something old and giving it a new life; with images and material already forgotten he resignifies them, placing them in other times and spaces, generating new universes with his ideas. As an artist, his works have been exhibited in Miami, USA, at the MI:MA//CROSS A physical/virtual NFT GALLERY, in Montreal, Canada, at the NFTs ON A BIKE! in the streets of Montreal, in New York, USA at the Teia After-Party at Hunters Point Studios, in Buenos Aires, Argentina at the ARCHIVO LANZA Exhibition at the Centro Cultural Municipal Mercado Hugo Caruso and the most recent in Brazil at the NFT São Paulo at the Museum of Immigration of São Paulo. His NFTs are hosted on Tezos and Ethereum blockchains, mainly Teia(ex hicetnunc) and Opensea, Artbag, Rarible, among others. He works only single edition pieces (1/1) so his works are somewhat exclusive.

⚫︎Solo Exhibitions:

2022
•ARCHIVO LANZA Exhibition, Centro Cultural Mercado Municipal, Buenos Aires, Avellaneda.

⚫︎Group Exhibitions:
2022
2022
•MI:MA//CROSS A physical/virtual NFT GALLERY at le Rouge as part of @artbasel Miami at #MiamiArtWeek, USA.
•Blockchain Summit LatAm 2022 / Panama Convention Center / La Calzada De Amador, Panama.
•NFTs ON BIKE! / Montreal, Canada.
•Teia After-Party in New York, United States.
•NFT São Paulo / São Paulo, Brazil / Immigration Museum of São Paulo.

⚫︎Publications:
2020
•Collage Worldwide (@collage.worldwide) instagram post of my work "The Man".
•Instagram post by The Aesthetic Postman (@theaestheticpostman) of my work "The Man".
2021
•Instagram post from Sociedad Argentina de Collage (@sa_collage) of my works "The Man", "She" and "Cross Realities".
2022
•Contemporary Collage Magazine(@contemporarycollagemagazine) instagram post of my work "Freedom" selected for Humanity month.
•Discovercollage2.0(@discovercollage2.0) instagram post of my work "Rinnovare".
•Paris Collage Collective.ultd(@pariscollagecollective.ultd) instagram post of my work "The Desire Of All".
•One Hundred Days Of Loneliness(@one.hundred.days.of.loneliness) instagram post of my work "Celestial Travelers".
•Instagram post by visual_duuck(@visual_duuck) of my work "No Face".
•Kolasp(@ko.la.sp)'s instagram post of my piece "That Which Defines You".
•NFT ART Exhibition published my work "THE DESIRE OF ALL" on their website/networks and also in their virtual gallery.(https://nftartexhibition.net/2022/05/17/by-danilo-cicero-the-desire-of-all/)
•Clean NFT Union(@cleannftunion)instagram post of my work "THE FUN".
•The artist Alexandru Crisan publishes my work "TRASGRESSORE" in his art gallery "All graphic traditional techniques" in ArtLimited.
(https://www.artlimited.net/project/art-gallery/en/505?tabid=2)
⚫︎Interviews/Press:
2022
•Danilo Cicero in conversations with Diario Clarin(revista viva). Article: NFT Digital Works.
Is art moving to the Internet?
⚫︎Others:
2022
•#2 CYCLE DAUGHTERS OF ART: NFTS AND ECOLOGY @hijasdelarte/@greennft_arg, By Danilo Cicero curated by NFT artists. Espacio Hijas Del Arte / Buenos Aires, Palermo, Argentina.